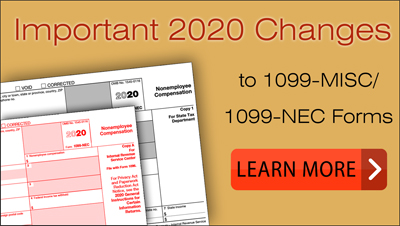 Tax Forms
Tax Filing Deadlines are in January, but now is the time to prepare! Order now for best discounts and avoid the end of the year rush!

Our tax forms are guaranteed to work with your software. Order from us to ensure that you receive up-to-date tax forms.
Nation-Wide Tax Form Delays
The distribution chain for tax forms is under tremendous strain due to COVID-19 social distancing at distribution sites. We are working around the clock to pull and ship orders, but we are currently 10 days behind. If your need is IMMEDIATE reach out to your sales rep or our customer service team and we will attempt to move your order into a high priority queue.

Thank you for your patience and understanding. All orders will be filled prior to the end-of-month deadline.